Seminar: Knee Vibration Analysis for Golf/Tennis Players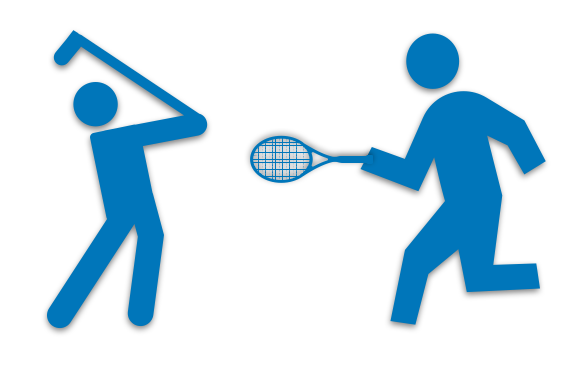 Seminar
Seminar Description
Knee injuries are common occurrence for Golf and Tennis players. One way to study the effect on knees during a Golf Swing or Tennis Serve would be to use a sensor patch (with a vibration sensor) to measure bone conduction signal at knee during such specific motions in sports. This project includes: (1) In-lab experiment: design and conduct experiments to collect vibration data, (2) modelling Golf Swing and Tennis Serve motion (both involves knee bending), and (3) Qualitative analysis and conclusions from this study.
Learning Objectives
Gain an overview of wearable sensor technology and its application in eHealth and mHealth.
Learning design concepts for user/evaluation studies by devising a recording plan.
Implementation and evaluation of a recording system.
Analysing of sensor (vibration) data.
Teamwork.
Course Data
| | |
| --- | --- |
| Project type | Seminar |
| ECTS | 4 |
| Language | English |
| Presence time | Lecture: 2 SWS Exercises: 2 SWS |
| Work distribution | 30% Theory, 30% Experimentation, 40% Programming |
| Useful knowledge | Python Programming, Pattern Recognition |
| Period | Summer semester 2018 |
Literature
Up-to-date literature recommendations are provided during the lectures.
Contact
Job title:

Researcher

Address:


Henkestrasse 91, Haus 7, 1. OG

Phone number:

+49 9131 85 23608

Email:

umar.ahmad@fau.de