Seminar or Thesis: Wearable IoT Solutions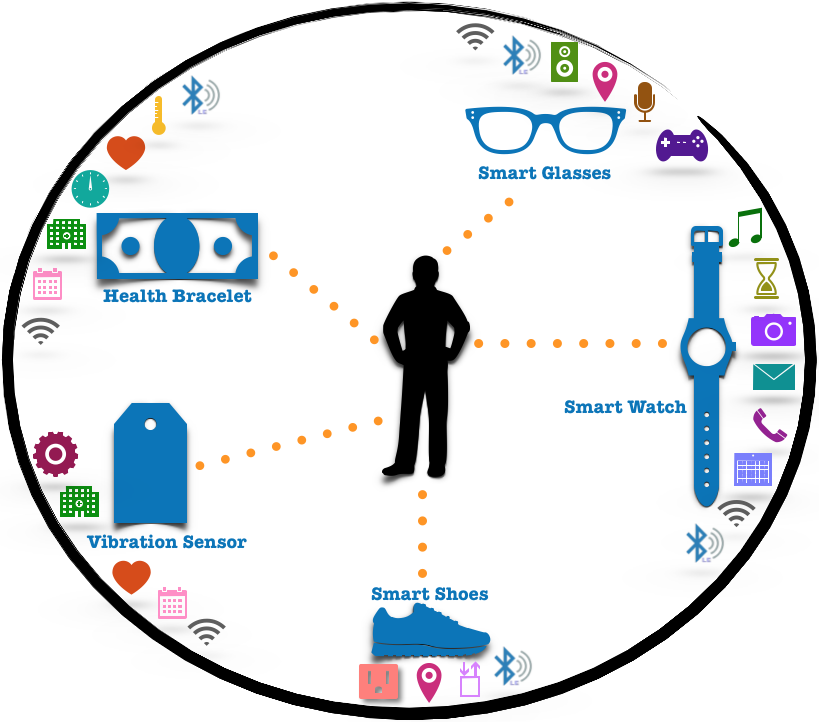 Wearable devices incorporated with different sensor modalities have potential to create huge value in health & well being and daily living. Such devices enable continuous monitoring and thus help capture valuable insight regarding daily life activities like fluid intake, joint-health monitoring etc. The scope of this project is to make complete vertical IoT solutions, starting from the physical level of capturing sensor data, computing over the data and communicating it via a gate way to a cloud platform. Analysis, visualisation and insights on captured data is to be performed either on an edge computing device (it can be the gateway device as well) or on cloud platform. The basic hardware component used will be in the form of wearable IoT device such as Hexiwear or WiseNxt, which can be extended with different sensor modalities depending upon the application in mind. Each application should include these basic functionalities, i.e. Sensing, Computation, Communication and in some cases Actuation as well. Some potential applications to be developed are: 1) Fluid intake using a moisture sensor on skin, 2) using paralysis hand as an effective area for controlling devices in nearby environment, 3) using vibration sensor to capture hand gestures etc. The Hexiwear platform can be extended with over 200 plus sensors (click boards). Interested students can brainstorm ideas for new applications together with the supervisor. Ideally two or more students will be preferred to work together in a team and develop applications.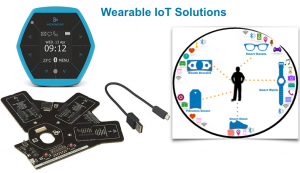 Learning Objectives
Gain an overview of wearable sensor technology and its application in eHealth and mHealth.
Learning design concepts for user/evaluation studies by devising a recording plan.
Implementation and evaluation of a recording protocol and system.
Analysing  sensor data, developing insights and visualisation of patterns found.
Teamwork.
Course Data
| | |
| --- | --- |
| Project type | Seminar |
| ECTS | 2.5/5.0/7.5 (Flexible as per request of student) |
| Language | English |
| Presence time | Lecture: 2 SWS Exercises: 2 SWS |
| Useful knowledge | Python/C Programming, IoT Devices & Cloud Computing |
| Period | Winter semester 2018 |
Literature
Up-to-date literature recommendations are provided during the lectures.
Contact
Job title:

Researcher

Address:


Henkestrasse 91, Haus 7, 1. OG

Phone number:

+49 9131 85 23608

Email:

umar.ahmad@fau.de