Prof. Amft appointed to the Brain Trust of Medical Engineering Bavaria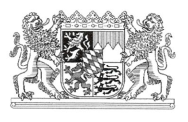 Prof. Oliver Amft was recently appointed member of the transdisciplinary Brain Trust of Medical Engineering in Bavaria. The nomination by the Bavarian Ministry of State for Economics, Land Development and Energy, Hubert Aiwanger, Member of the Bavarian Parliament, is effective from May 2019 and will end in December 2022. The aim of the trust is to sustainably enhance medical care in Bavaria by identifying and selecting distinguished joint research projects.
For more information please contact Mrs. Claudia S. Uebelein.