BA/MA thesis: 3D visualization/ modeling of human spine motion from relative IMU sensor positions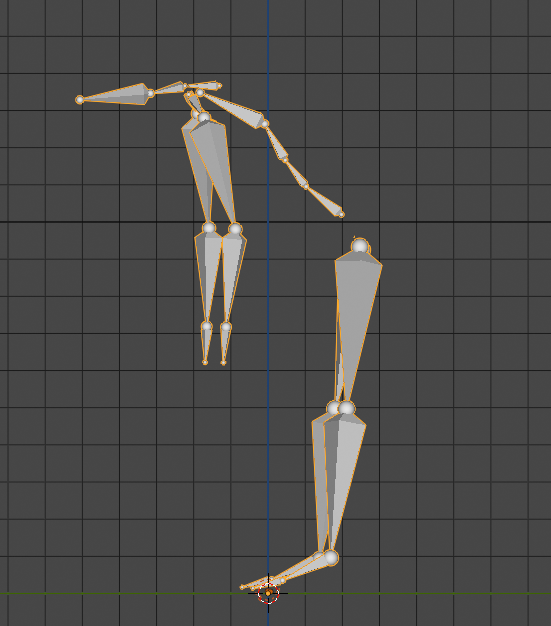 Background
Monitoring and quantifying evaluation of functional motion is essential for many clinical applications and disease pattern e.g. patients suffering from ankylosing spondylitis (AS), a form of arthritis affecting primarily the spine. Therefore, different measurement techniques ranging from manual assessment over Motion Capturing Systems (MoCap) and inertial measurement units (IMUs) are used to capture, quantify and score the motion of the spine according to standardized defined clinical assessment tasks. Whereas established MoCap Systems produce relatively easy some form of representation (stick figure), IMUs work in a different manner, which makes them more complex to visualize a multi-segment movement.
Aim
In this thesis, we will systematically explore and review 3D modeling techniques/ tools to visualize the spine motion of a standardized human skeleton/stick figure/wire frame, from relative sensor localizations (multiple inertial measurement (IMU) sensors). Depending on the project level (BA/MA) the thesis will comprise of simple tool evaluation, to proposing a solution for a working model that allows for personalization.
Data
| | |
| --- | --- |
| Project type | BA/ MA thesisr |
| ECTS | 10/ 30 |
| Language | English/ German |
| Period | Winter term 2020/21 |
| Presense time | Virtual, working from remote, depending on the needs |
| Useful knowledge | 3D modeling, programming, biomechanics |
| First meeting | online-introduction-vorbesprechung-of-winter-term-2020-seminars, on 4th November 2020 at 16:15 |
| Registration | E-Mail to lena.uhlenberg@fau.de |
Literature
Literature recommendations are provided during the meetings. The candidate is further encouraged to research relevant publications on this topic.
Examination
Thesis and final presentation.
Contact
Job title:

Researcher

Address:


Henkestraße 91, Haus 7, 1. OG

91052

Erlangen

Germany

Phone number:

+49 9131 85-23605

Email:

lena.uhlenberg@fau.de