Addythia

Saphala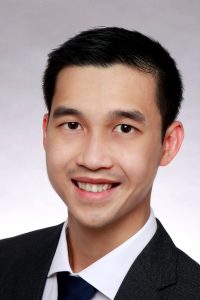 Job title:

Researcher

Organization:

Department of Medical Informatics, Biometry and Epidemiology

Working group:

Chair of Digital Health

Phone number:

+49 9131 85-23604

Email:

addythia.saphala@fau.de
Address:


Henkestraße 91, Haus 7, 1. OG

91052

Erlangen

Germany

Room 376
Biography
Addythia Saphala was born in Jakarta, Indonesia. He received his B. Eng in Mechatronics through a double degree program at the Swiss German University (SGU) in Serpong, Indonesia, and the Fachhochschule Südwestfalen in Soest, Germany.
In 2016, he furthered his studies in Microsystems Engineering at the Albert-Ludwigs-Universität Freiburg, focusing on the applications of microsystems technologies in the biomedical field and signal processing.
Addythia joined the Chair of Digital Health at the Friedrich-Alexander-Universität Erlangen-Nürnberg as a Ph.D. Student in 2021. His current research focus is wearable and biomedical electronics.