Annalisa

Baronetto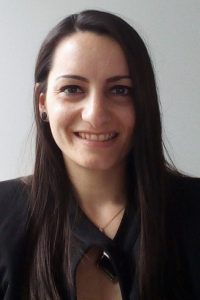 Job title:

Researcher

Organization:

Department of Medical Informatics, Biometry and Epidemiology

Working group:

Chair of Digital Health

Phone number:

+49 9131 85 23608

Email:

annalisa.baronetto@fau.de
Address:


Henkestraße 91, Haus 7, 1. OG

91052

Erlangen

Germany

Room 371
Biography
Annalisa Baronetto was born in Turin, Italy, where in 2012 she started her career in biomedical engineering at the "Politecnico di Torino".
In 2015 she obtained her Bsc and she continued her studies focusing on biomedical instrumentation. During the master, Annalisa joined the Erasmus+ Programme and went to study at the Universitat de Barcelona, in Spain, where she worked on her thesis about robotic applications in the biomedical field.
After getting her Msc, in 2018 Annalisa received the award "Premio Ingegner Bertelè" by the National Engineering Council, district of Turin, to the most innovative thesis of Engineering students graduated in 2017.
In 2018 Annalisa worked as an intern at Philips S.p.a. in Milan, Italy, by supporting the department of Quality and Regulatory Affairs for the Italian market of medical devices.
In 2019 Annalisa joined the team at the Chair of Digital Health at the Friedrich Alexander University of Erlangen-Nuremberg, where she is pursuing her PhD Degree. Her research focuses on wearable acoustic sensing prototypes for body sounds analysis. Until December 2019, Annalisa was also part of the ACROSSING Project, as ESR Marie Curie fellow.