Lena

Uhlenberg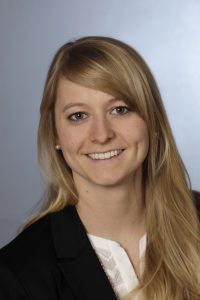 Job title:

Researcher

Organization:

Department of Medical Informatics, Biometry and Epidemiology

Working group:

Chair of Digital Health

Phone number:

+49 9131 85-23605

Fax number:

+49 9131 85-23602

Email:

lena.uhlenberg@fau.de

Website:

http://www.cdh.med.fau.de/
Address:


Henkestraße 91, Haus 7, 1. OG

91052

Erlangen

Germany

Room 377
Biography
Lena Uhlenberg received her B.Sc. in Sport and Performance in 2015 at the German Sport University Cologne, Cologne, Germany.
She further specialized on the technical aspects in sports and medicine/ orthopedic technology and gained scientific and engineering knowledge through a double degree Master's program in Human Technology in Sports and Medicine / International Sports Technology at the German Sport University Cologne and the Royal Institute of Technology Melbourne (RMIT).
After her graduation in 2017 she did an internship at Ottobock SE & Co. KGaA (Research Biomechanics) and then started to work as employee at the International Shoe Competence Center (ISC) Pirmasens GmbH. Her responsibility in the research and development department included data analysis by developing suitable algorithms for different applications/ study designs. Furthermore, it comprised of the prototypical development of potential assistive devices / user interfaces as well as conducting interdisciplinary research.
In 2020 Lena became a member of the Chair of Digital Health at the Friedrich-Alexander University Erlangen-Nuremberg, Erlangen, Germany, where she is currently working toward her PhD. Degree. Her research focuses on personalized sensor data synthesis and analysis, digital modelling and wearable technologies.
Publications
Lena Uhlenberg, Swathi Hassan Gangaraju, Oliver Amft," IMUAngle: Joint Angle Estimation with Inertial Sensors in Daily Activities", ACM International Symposium on Wearable Computers, 11-15 September 2022, Cambridge, UK.
2021