Maximilian

Reiser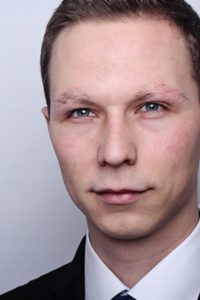 Job title:

Researcher

Working group:

Chair of Digital Health

Phone number:

+49 9131 85-23601
Biography
Maximilian Reiser was born near Munich and received his B.Eng. in Biomedical Engineering at HAW Landshut, Landshut, Germany in 2018. After receiving his bachelor's degree, he completed his master's thesis at Waters on the application of machine learning algorithms for the analysis and identification of cancer diagnostic tissue using REIMS (Rapid Evaporative Ionization Mass Spectrometry) in Budapest, Hungary. He completed his master's degree at HAW Landshut in 2019.
From 2016 to 2018, Maximilian worked as a Project Manager at the company innoscripta during his studies, assisting companies and research institutions in writing applications for research funding.
After completing his master's degree, he started as a research assistant at HAW Landshut in 2020, focusing his research on smart algorithms and solutions in medical technology. His work included the simulation and synthesis of MRI skull scans to detect possible data shifts.
In 2021, Maximilian became a member of the Chair of Digital Health at Friedrich-Alexander University Erlangen-Nuremberg, Erlangen, Germany. Currently, he is pursuing his PhD and his research focuses on the acquisition of PPG signals using wearables and the data analysis.