Dr.

Samira

Tansaz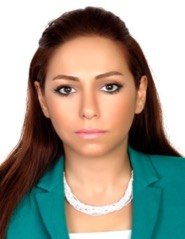 Job title:

Senior Researcher

Organization:

Chair of Digital Health

Phone number:

+49 9131 85 23608

Email:

samira.tansaz@fau.de
Address:


Henkestraße 91, Haus 7, 1. OG

91052

Erlangen

Germany

Room 371
Biography
Samira Tansaz was born in Teheran, Iran, where she received her BSc and MSc degree in Biomedical Engineering. In August 2013 she moved to Germany (Erlangen) to pursue her PhD degree. In Sep 2017, she obtained her degree (Dr. Ing.) in the lab of Prof Aldo R. Boccaccini at the Institute of Biomaterials, Department of Material science and Engineering, Friedrich Alexander University of Erlangen-Nuremberg, where she developed new soy protein-based biomaterials for soft tissue engineering.
She continued her career as a postdoctoral fellow at the same institute until end of Aug 2018 and her research focused on "Fabrication and characterisation of polymer-bioactive glass scaffolds for tissue engineering and wound dressing applications".  At the same time, she was also coordinating the participation of the institute in an interdisciplinary research project involving researchers from different fields, including electrical engineering, nanotechnology and biomaterials.
Recently, she joined to the group of Prof. Dr. Oliver Amft, Chair of Digital Health, Friedrich Alexander University of Erlangen-Nuremberg as a Senior Researcher. Her research is focused on the field of computational additive manufacturing methods for 2D and 3D printed mechanical and electronic system design.