Paper: What Will We Wear After Smartphones?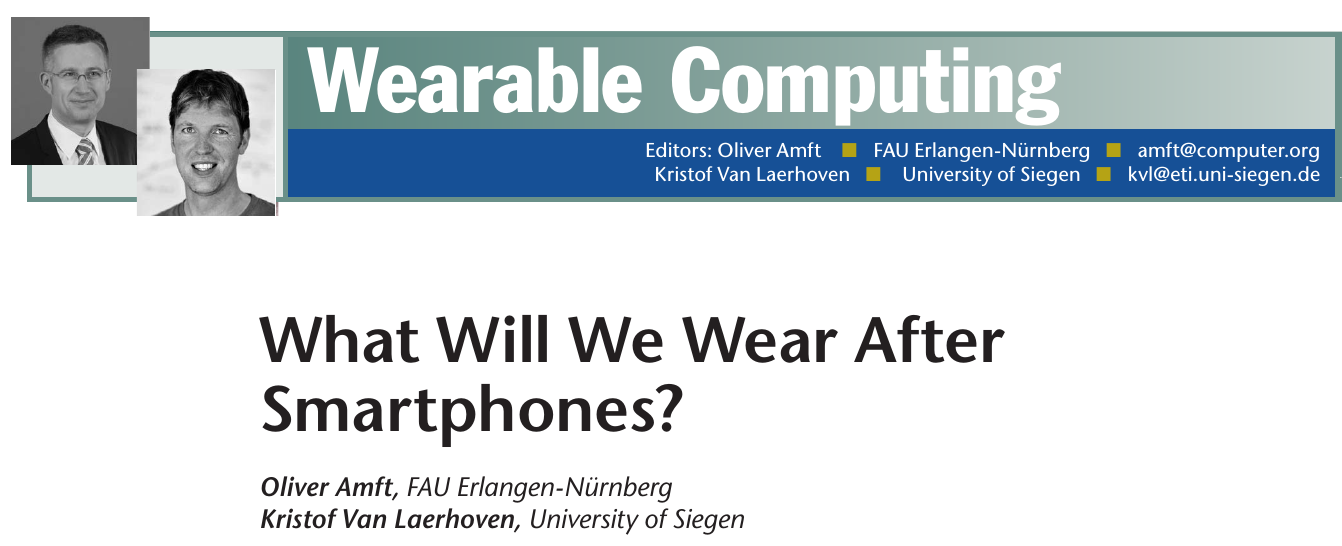 The new Wearable Computing department in IEEE Pervasive magazine is edited by Oliver Amft and Kristof Van Laerhoven. There first department was just published.
Abstract:
With wearable computing research recently passing the 20-year mark, this survey looks back at how the field developed and explores where it's headed. According to the authors, wearable computing is entering its most exciting phase yet, as it transitions from demonstrations to the creation of sustained markets and industries, which in turn should drive future research and innovation.
Reference:
Amft, O., & Kristof Van Laerhoven. (2017). What Will We Wear After Smartphones? Pervasive Computing, IEEE, 16(4), 80–85. https://doi.org/10.1109/MPRV.2017.3971124
Full text is available from our publications page.