Management of Pervasive Devices in Smart Buildings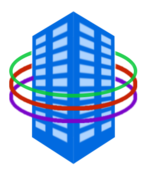 ACTLab Activities
Office buildings take up to a year to be fully commissioned, and usually, only a subset of the installed capacities are deployed. The main goal of the project is to aid in the commissioning and management of smart office building with a high density of pervasive devices. We design algorithms and data analysis frameworks which tap into the building's natural data flow between sensors and actuators. We use the natural behaviour of occupants to infer groups and hierarchies of context variables, sensors' relative position, and changes in the patterns of building use.
Sensing technologies, comfort and energy saving:
The natural behaviour of building's occupants is measured by detecting activities and context variables. We studied the limitations of widely used technologies like self-powered motion detectors, ultrasound sensors, and emerging technologies like low-cost thermopile array sensors. We analysed the effect of high-density sensor installation on energy-saving, and the effect of user feedback in order to improve activity detection performance. We also studied the different types of activities that could be measured using thermopile array sensors.
Publication List
Contact