Seminar: Flexible and stretchable piezoelectric sensor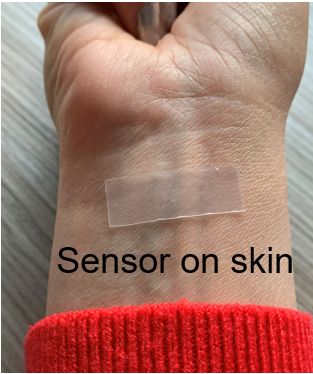 Seminar Description
Recently, fabrication of the flexible and stretchable sensors is extensively investigated especially for the biomedical applications in the context of health monitoring systems. This sensor could be developed into wearable or skin-attachable devices. Various techniques might be applied to prepare such kind of sensors like using casting method, electrospinning, 3D printing and etc. This project is about designing and printing of a flexible and stretchable piezoelectric sensor.
Learning Objectives
Introduction to the flexible biomaterials
Develop the fabrication technologies in this field
Tailoring of the device design towards the desired properties
ECTS
5
Project type
Seminar
Presence time
4SWS
Useful knowledge
Materials characterizations, sensor technology, additive manufacturing techniques
Period
Sommer semester 2019
Med. Eng. Seminar Title
Advance Context Recognition (ACR)
First meeting
Seminar introduction/Vorbesprechung on
24. Apr 2019, 17:00-18:30 at Henkestr. 91, Haus 7, 1. OG, R 373.
Literature
Up-to-date literature recommendations are provided during the lectures.
Examination
Final presentation and final report.
Contact
Job title:

Senior Researcher

Address:


Henkestraße 91, Haus 7, 1. OG

91052

Erlangen

Germany

Phone number:

+49 9131 85 23608

Email:

samira.tansaz@fau.de