Thesis: Online 3D Denture Reconstruction with ML-Edge Computing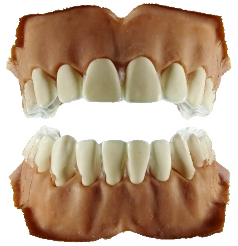 Background
3D photometric reconstruction is a powerful approach to represent organs or body parts digitally. Various machine learning (ML)-pipelines for reconstruction assume rigid bodies or colour differences to estimate depth information. Yet other techniques use depth cameras, e.g. as built into modern smartphones. For various medical purposes the devices are too bulky/wired and algorithms do not work online. Modern smartphones and embedded hardware provide powerful graphics processing for ML that could serve as computing platform for 3D reconstruction pipelines. Denture reconstruction is vital for many applications, from chewing analysis to dentition and gum development. Currently insufficient tools exist for this area.
Aim
Develop and analyse online 3D denture reconstruction pipelines according to defined performance criteria that deploy embedded GPU computing. Test selected pipelines with denture models and actual human scans to optimise online performance and dynamic user guidance.
Data
| | |
| --- | --- |
| Project type | Master thesis |
| ECTS | 30 |
| Language | English/ German |
| Period | Winter term 2021/22 |
| Presence time | Virtual, mostly working from remote; however some laboratory activity |
| Useful knowledge | Deep learning, programming, photometric reconstruction |
| Work distribution | 80% programming, 20% experimentation |
| StudOn link | N/A |
| Registration | e-mail to Prof. Oliver Amft |
Literature
Literature recommendations are provided during the meetings. The candidate is further encouraged to research relevant publications on this topic.
Examination
Final presentation and final report/thesis
Contact