Seminar: Gastro-Intestinal Sounds recording using wearable sensors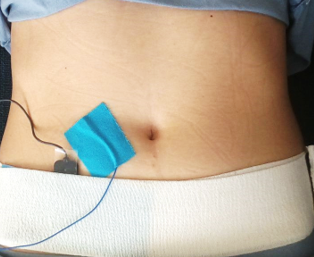 Seminar description
The project aims to collect and analyze acoustic emissions from the digestive system by using wearable sensors and prototypes developed at the Chair.
GI sounds recording is a non-invasive method that allows us to gain insight into the gastro-intestinal functionality.
We propose to create a clinical protocol and collect data from volunteers/patients to build a first database.
Learning objectives
Learn concepts of body sounds
Collect data from volunteers/patients
Create a database
Course data
ECTS
2.5 – 5 – 7.5
Project type
Seminar / Bachelor Thesis
Language
English
Presence time
To be arranged with the student
Useful knowledge
Anatomy, Physiology, Basics of electronics and Signal processing
Period
WS 2019/20
Med. Eng. Seminar Title
Gastro-Intestinal Sounds recording using wearable sensors
First Meeting
Seminar introduction/Vorbesprechung
on 16th October 2019, 17-18:30 at Henkestr. 91, Haus 7, 1. OG, R 373.
Contact
Job title:

Researcher

Address:


Henkestraße 91, Haus 7, 1. OG

91052

Erlangen

Germany

Phone number:

+49 9131 85 23608

Email:

annalisa.baronetto@fau.de